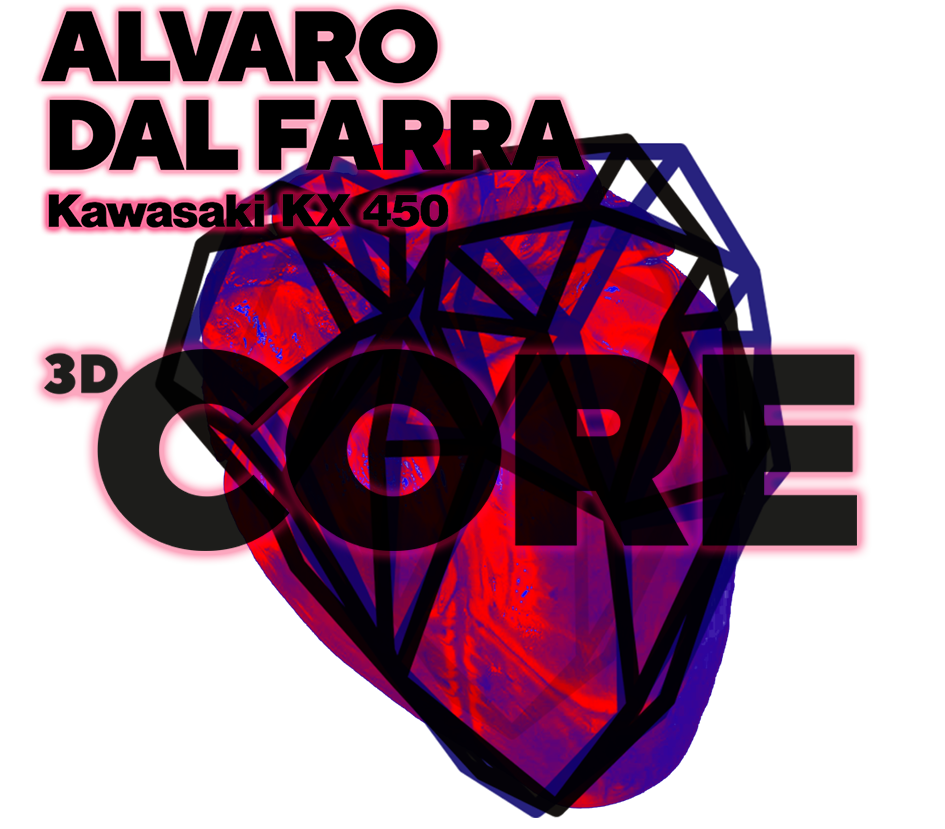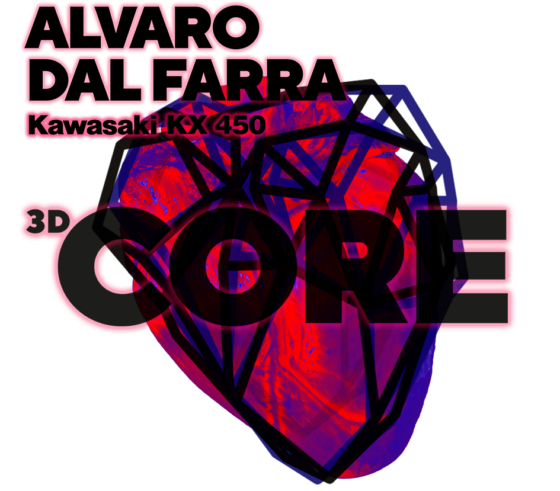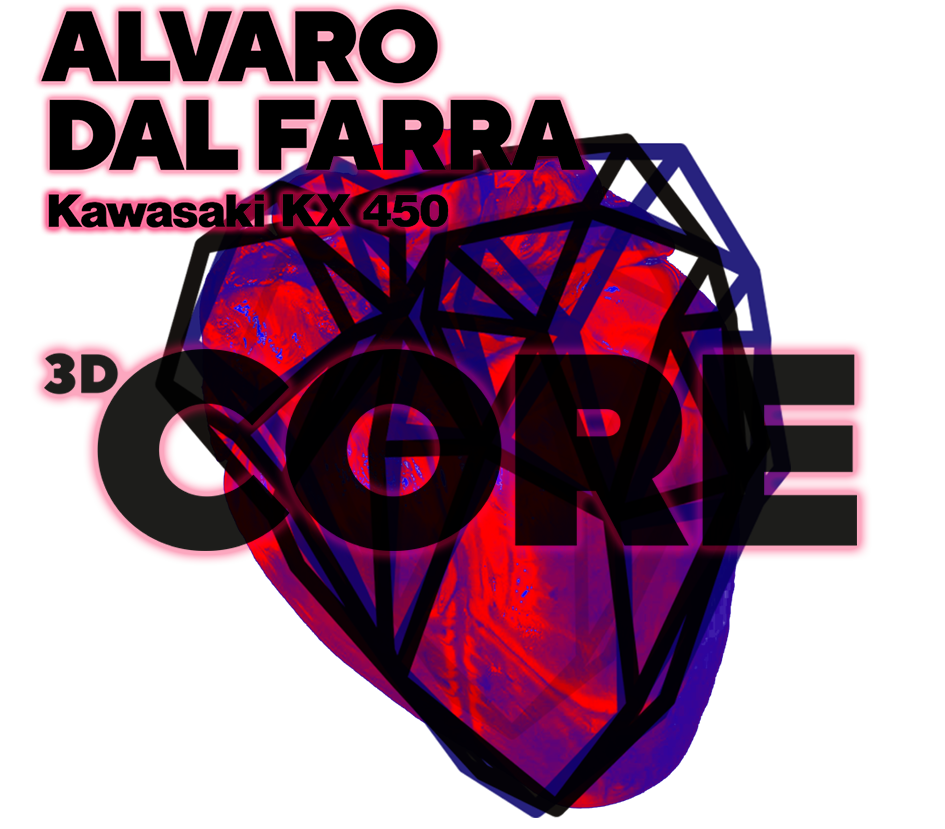 KAWASAKI KX 450 2019 – 3D CORE
I always wonder why the bike continues to be the center of my life. The fulcrum, the heart of everything. My life without the bike would not be possible. Even though it almost killed me, I still love her, I can't exist without her. This love comes from the deepest heart: the first cross bike I saw and dreamed was a Malaguti Grizzly in the early 80s. I was 3 years old, I still remember it … and from there immediately started an unbridled love for the motocross.
3D Core is reminiscent of this bike, all red and blue. The red color of heart and veins and the blue of the arteries that feed our body, allow us to live. The heart is the fulcrum, the engine of life for everything. Without heart, without love, nothing would make sense and nothing would be true.
The 3D Core stems from this deep love and from the concept that everything comes to life thanks to the heart. This bike expresses, once again, its originality through a very careful stylistic research and thanks to the use of innovative and unusual construction techniques in this field.
His line is "standard", revisited with cutting-edge techniques; this time the difference is made by the 3D printing, realized with HP multi jet fusion technology by Skorpion Engineering, thanks to which we have been able to create different layers and a real "open heart". 3D laser processing, anodizing, painting and special parts complete the bike and enhance the concept of extreme research.
Moto: Kawasaki KX 450 2019
Idea: Alvaro Dal Farra
Concept and Design: Codoro Studio
Mechanic: Andrea Casagrande
3D Printing: Skorpion Engireening
Laser Engraving: Piazza Rosa
Anodizing: Dedo Racing
Painting: Carrozzeria De Bona Paolo e Michele Battistin
Exhaust: Officine Zard
Components, bolts: Lightech
Seat Cover: Blackbird Racing
Brakes Disks: Braking
Transmission: SunStar
Tyres: Dunlop
Plastics: Rtech
Oils: Essex
Suspension set-up: TM Suspension – Tiziano Monti
Piston, engine components: Athena/Get
Clutch: STM Italy
Special Parts: Logica Motocross
Wheels: Kite parts
Videos and photos: Cristopher Breda
Video and photo director: Codoro Studio
Communication and Web: Marco Resentarra
SPECIAL THANKS
Andrea Codoro, Cristopher Breda, Marco Resenterra, Da Boot Family, Pigna, Michele Battistin, Paolo De Bona, Steve Da Boit, Marzio Dal Farra, Demis Zanon, Walter Amistà, Edoardo Franchini, Simona Arena, Chiara Simeon, Paola Somma, Valerio Gaffuri, Samuel Malacarne, Valla, Sara, mom and dad.